Price includes free tracked delivery by an Post (4-6 working days) 👍🚚
Available in 2 height sizes 4" and 6.5"
MULTI-PURPOSE USAGE: 2PC Portable Kerb Access Ramps can be used for a variety of applications. Gives access to your car automotive vehicle, trailer, wheelchair, caravan, wheelbarrow, wheely bin, walker, lift, cart, motorcycle, bike, scooter and hand truck over kerbs or elevated pavements.
HEAVY-DUTY: This pair of mobility kerb ramps for the driveway is constructed from long-lasting 100% recycled PVC material. These ramps are extremely high quality whilst also being available for an affordable price.
SAFETY FOCUSED: For that perfect stability the wheelchair driveway ramps have male and female connections that slot neatly together, allowing users to create long linear runs of the ramps to suit their access needs. The ramps feature fixing bolt holes, allowing the user to

permanently

 secure

down

 the ramps to the ground. (note fixing bolts not included)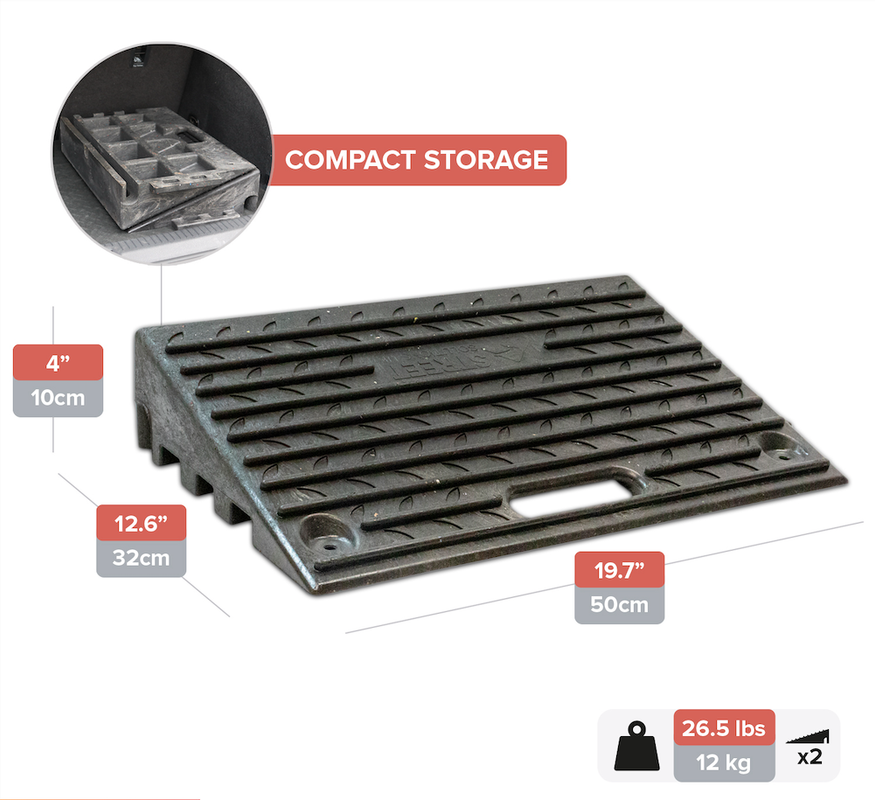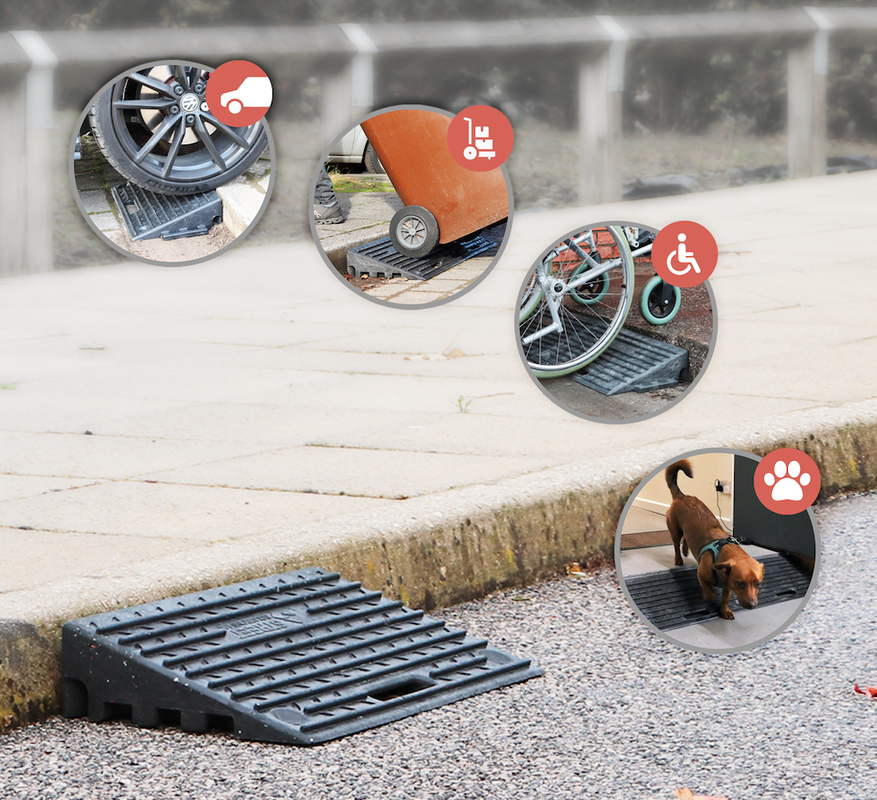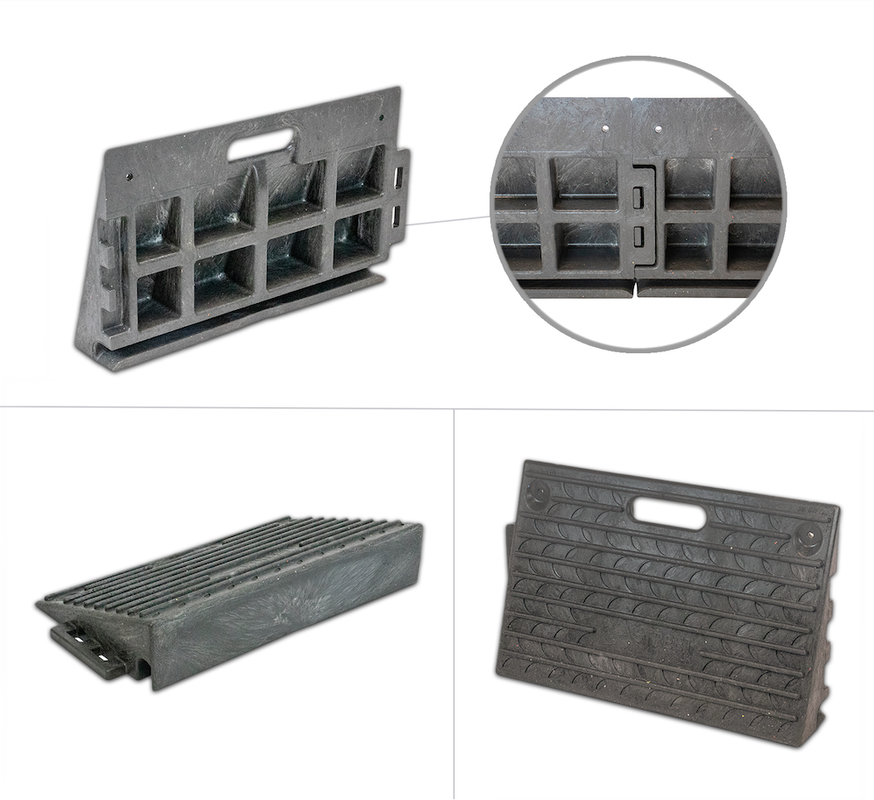 Features and further details
---
Weighted: Each single ramp piece weighs 6kg, with the pair of ramps weighing 12kg. These are light enough to be carried by one person whilst still being heavy enough to stay firmly in place when in use.
Extra Grip: The kerb ramps have a dual purpose grip design, with a raised ridge that allows both small and large wheels to perfectly grip and manoeuvre over the ramp surface.
Weight Capacity: To make sure that the ramps are fit for their purpose the ramps have a 10-ton weight limit.